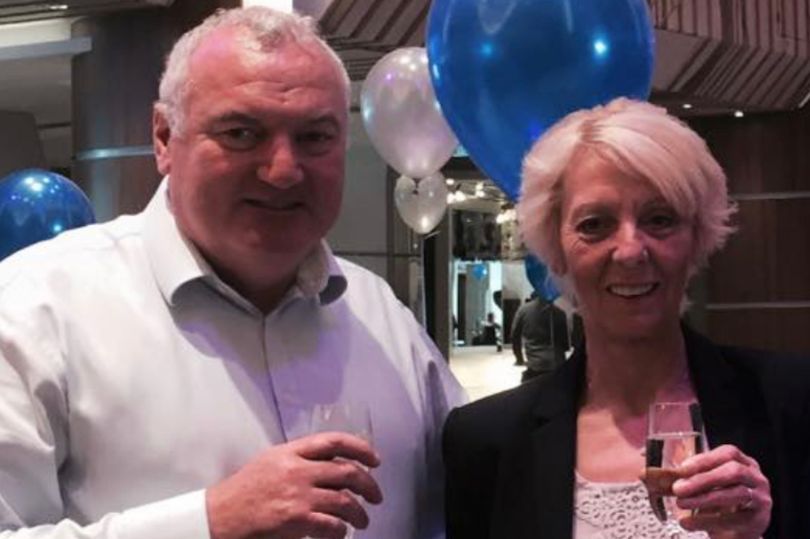 Sunday for Sammy Team Pay Tribute to Their Driving Force 
The Sunday for Sammy family is saddened to hear of the loss of one of their own due to Coronavirus. 
Brian Paddison, a great friend, supporter and part of the Sunday for Sammy Live team for many years has passed away at the age of 56. 
Brian was a familiar face behind the scenes at the live shows where he transported cast and crew to Newcastle's hotels and railway station with his fleet from Premier Transport of Wallsend. 
Paul Irwin, Sunday for Sammy Trustee said: 
"Brian was the most generous, hardworking and fantastic friend to us all over the years. Nothing was ever too much when it came to Sunday for Sammy and offering his services. He was a one-off who will be sorely missed. I know the thoughts of all the cast and crew are with his wife Gwen, daughter Sam and family at this very difficult time." 
Trustee Tim Healy, who along with Jimmy Nail started the Sunday for Sammy Trust back in 2000, added: 
"This is devastating news, our love and thoughts are with Gwen and Sam. It was only a few weeks ago when we were at Newcastle Arena for our live shows with Brian and this news is very hard to take in. He'll be remembered and never forgotten by all of us." 
Brian started Premier Transport in 1997 with just one vehicle he bought for £1,000 and the company now operates more than 60 vehicles from wheelchair accessible minibuses through to full size 57-seater coaches. The firm employs more than 120 local staff. 
A well as being there for Sunday for Sammy, he supported Gateshead Panto Company, Percy Park Rugby Club and Newcastle Speedway.