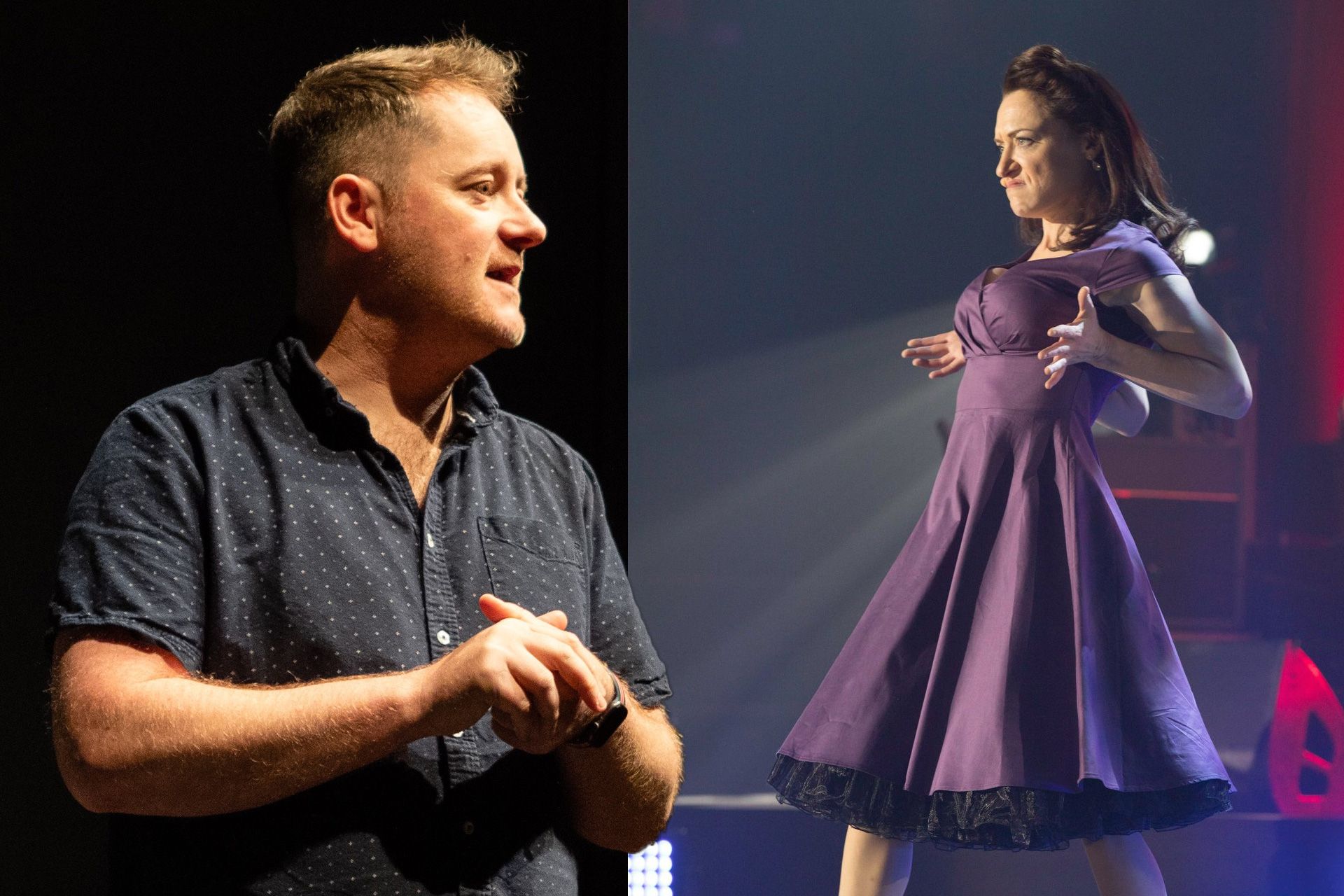 The Sunday for Sammy Trust announce the 2020 Sketch for Sammy comedy scriptwriting competition' – 'Taalkin Heeds'. 
The Sketch for Sammy comedy scriptwriting competition is back – this time with a new slant.  Comedy writers will be asked to submit a monologue, no more than three minutes long.  The sketch can be on any subject, but must be in monologue form and able to be performed by one person.  What we are looking for is originality, quality and laughs.  The winner of the best sketch will win the Clement and La Frenais Comedy Award 2020 and the sketch will be short-listed for the 2022 Sunday for Sammy show. 
Entrants are invited to submit their 'Taalkin Heeds' scripts by 11th October to info@sundayforsammy.org.
The scripts will be reviewed by comedy writer Jason Cook and actress Viktoria Kay to select the top six.  The six finalists will then be mentored by Jason and Viktoria who will also cast the actors who will perform the sketches on film.  The top six sketches will be posted online, one a night from 2nd to the 7thof November for the public to comment and our judges to review.  The winning sketch, plus comments from our judges, Tim Healy, Denise Welch and Elliott Kerrigan will be posted on Sunday 8th November and the winning writer revealed. 
Sunday for Sammy's Ray Laidlaw said: 
"Due to the COVID-19 situation, we are having to do this competition differently via video and the internet. We all need a good laugh now more than ever and I'm excited to see what the talented people of the North East can do to brighten us up. This competition is open to all, the writers could be beginners or experienced old-hands.  We're expecting a large number of entries as this competition has grown in popularity over the years so get writing."