Sunday for Sammy: how you can help us!
Although there will be no Sunday for Sammy show in 2023, we're continuing to support creative talent in our region.
You can help us continue our work in one of the following ways:
Sunday for Sammy 2023 - a message from Tim Healy
Sunday for sammy Merchandise - NOW available online
DELIVERED TO YOUR DOOR!
Did you miss out on the fantastic T-shirts, hats, hoodies and other goodies at Sunday for Sammy 2020? Now you can order online from our friends at auf-pet.com!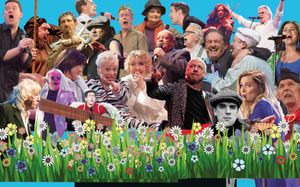 THANKS TO THE FOLLOWING FOR THEIR CONTINUED SUPPORT: